Unit 13, Ross Road Business Centre, Northampton NN5 5AX 01604 588998
VAT reg: 837 22 7420
MOT's - SERVICING - REPAIRS - WELDING - CAR SALES -TYRES - BATTERIES - EXHAUSTS
Tel: 01604 588998
Mob: 07764235851




Your brake discs should be resurfaced when
There is brake judder

Discs are corroded or rusty

Brake pads are changed but new discs are not necessary

Brakes feel spongy
Leading manufacturers have approved the process of brake disc skimming. These include Porche, BMW, Nissan, Peugeot, Subaru, Chrysler, Mitsubishi, Mazda, Ferrari, Kia, Mercedes Benz, Jaguar, V W and Ford
Why Skim Discs?
Skimming returns brakes to ex-factory condition. The process matches the disc to the hub, correcting any run out, eliminating/preventing brake vibration and other problems
Stop brake pedal pulsation,
juddering, squeaks and squeals
Improve braking performance on your vehicle - increasing safety whilst driving
Save money on your
vehicle service.
"A really cost effective service"
"Brake disc skimming is a lower cost alternative to brake disc replacement"
CALL NOW FOR A QUOTE
07764235851
or visit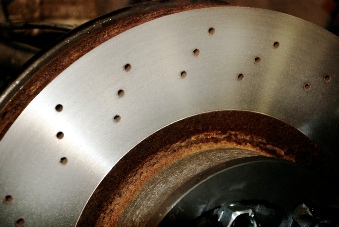 DISCS LOOK LIKE NEW GIVING MANY MORE MILES BEFORE REPLACEMENT IS NEEDED
VISIT C.S. MOTORS MAIN SITE